The Ancient Design Remains Well Preserved
"The Murakami Family Residence"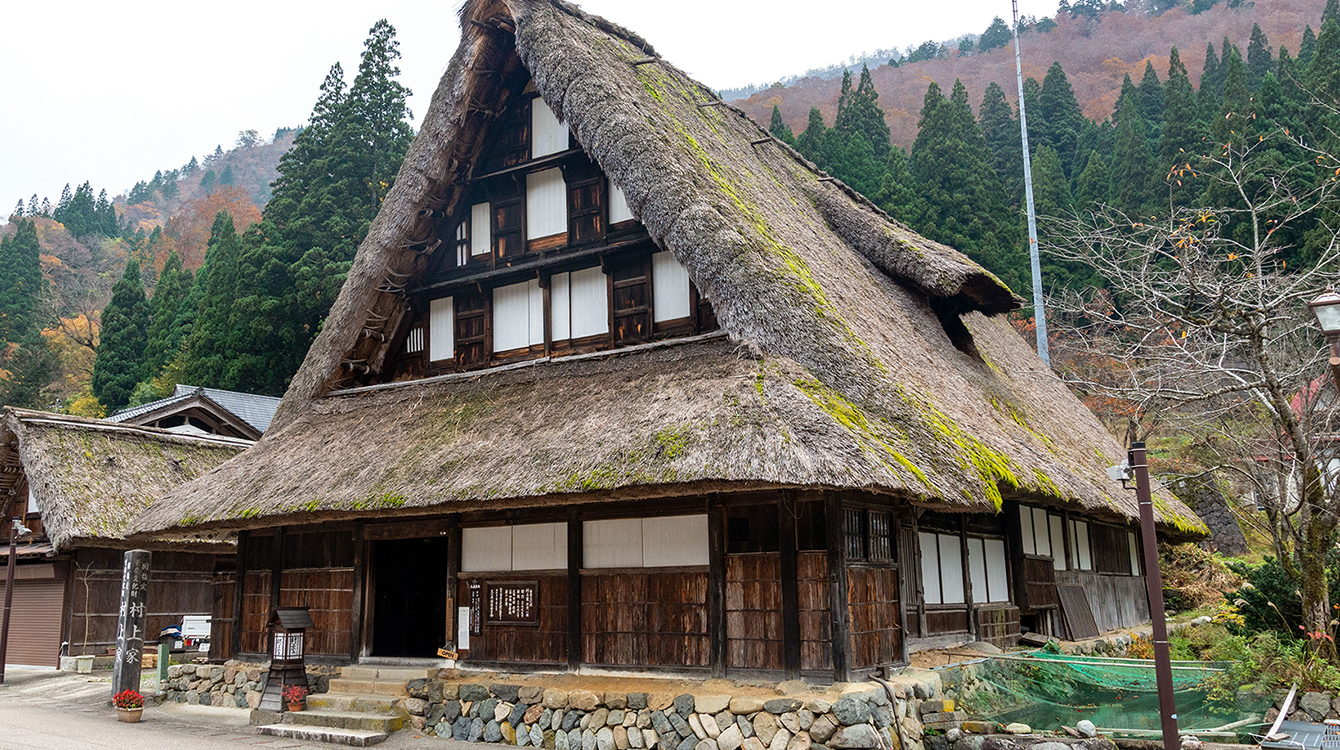 The Murakami Residence is located in the Kaminashi district of Nanto. It has undergone few renovations, making it a valuable Gassho-style house that largely retains its original appearance from 350 years ago. On display at the house, there are materials relating to the traditional industries of Gokayama during the Edo Period (1603–1868 CE): making saltpeter and washi paper.