Fukuno Yotaka Festival
The Fukuno Yotaka Festival is held during the Fukuno Shinmeisha Shrine's annual spring festivities. On the nights of May 1st and 2nd, floats decorated with paper lanterns parade the streets for a spectacular Shinto ritual summoning the gods.
The floats are lit by seven giant lanterns called "o-andon," each designed by a different neighborhood. Backed by the soul-stirring beat of drums, revelers sing the Song of Yotaka and dance the Dance of Yotaka as the procession moves around town. From elementary school to adulthood, everyone has their own role to play. The highlight of the festival is the night of the second day, when the "hikiai" [ clashes ] take place. These clashes happen when two floats meet on a narrow road. The young men of each float destroy the lanterns of the other float, all while playing wooden clappers in high spirits. These fierce clashes have a spellbinding intensity.
The festival is a precious opportunity to understand the format of the processions and the process of making lanterns, which have gradually grown in size since the late modern period. It is also valuable for understanding the festival's relationship with the "yotaka" of the rice festivals which are widely practiced in the region. In 2017, the National Federation of UNESCO Associations in Japan registered the festival for the Heritage for the Future Project. The registration recognizes the festival as an activity by a group of citizens to preserve the rich natural culture of the region for children 100 years from now.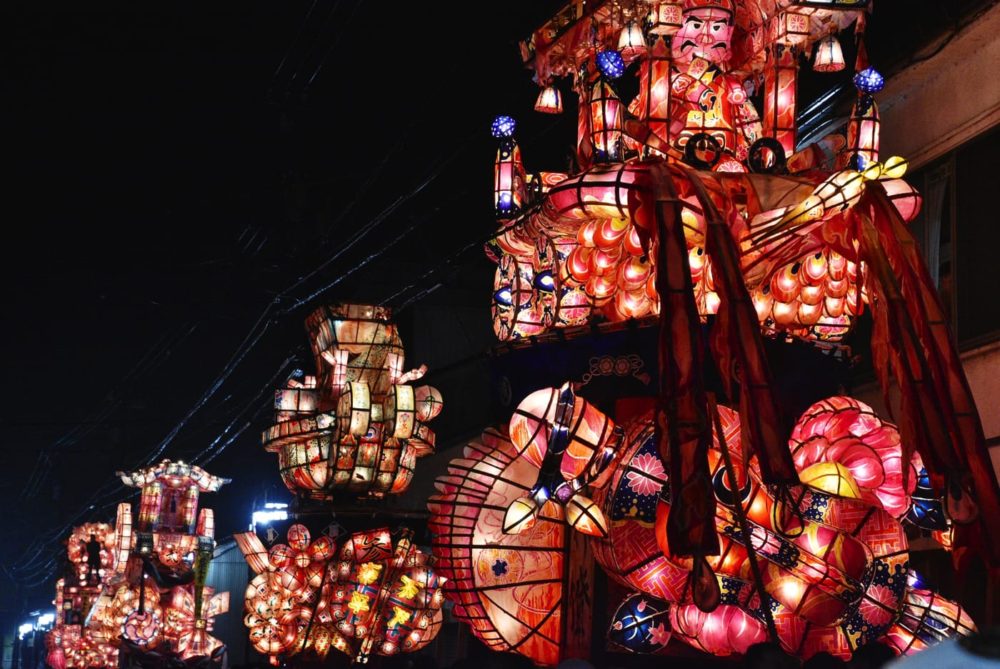 Name
Fukuno Yotaka Festival
Designation level
Prefecture
Designation classification

Intangible Folk Cultural Property

Type
Designation/registration day
July 16, 2004
Municipality

Nanto City

Location
Fukuno
Ownership/management
Fukuno Yotaka Preservation Association
Member
Structure
Era
Links
Related Documents
Series 4 : Toyama Festivals – Yotaka Festival