Abuga-shima Island and Environs
A biologically invaluable area with approximately 80 types of southern and northern beach plants, its sea has around 130 kinds of seaweed and over 100 kinds of mollusks and many other marine animals. This is due to its cold and warm currents flowing through the vicinity.
Abuga-shima Island is made of mudstone and sandstone layers accumulated 3,500,000 to 800,000 years ago. It was originally connected to the Nadaura coast but was separated by sea erosion. At the beginning of the 17th century, it was used as a stone quarry for the stone wall of Takaoka castle. The markings and arrow holes are still visible to this day.

From Himi Coast, beyond Abuga-shima Island, the 3000m-class Tateyama Mountain Range looks as if it's floating on Toyama Bay.
This is scenery usually only visible 50-60 days a year when the weather is clear and cold from December to February.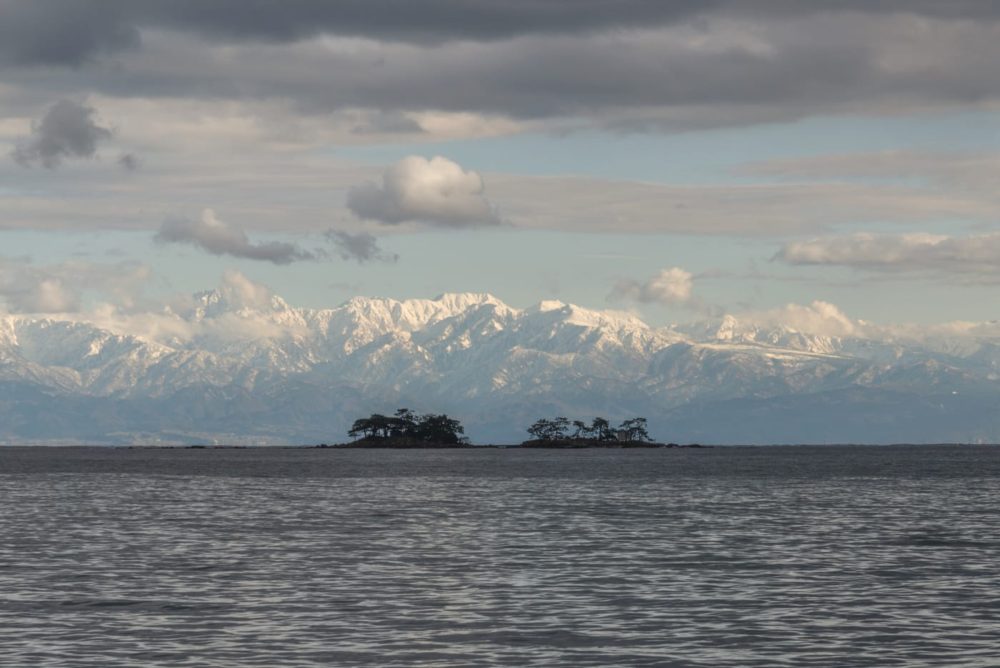 Name
Abuga-shima Island and Environs
Designation level
Prefecture
Designation classification

Scenic Spot

Natural Monument

Type
Designation/registration day
January 1, 1965
Municipality

Himi City

Location
898 Hama, Sugata
Ownership/management
Himi City
Member
Structure
Era
Links